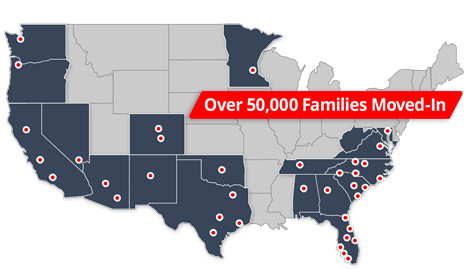 Why LGI Homes?
Here at LGI Homes, we know that we're a new home builder that is different. We have built our success by constructing quality homes in places that people want to live. In each of our new home communities, we have assembled a team of dedicated homebuying professionals who are ready and able to walk you through the process of finding your perfect new home.
Through our unique and efficient building model, we're able to build beautiful new homes with exceptional quality, modern floor plans and attractive upgrades – all at affordable prices.
Our years of experience in making buyers' dreams of homeownership come true mean that we are uniquely suited to help you. We have served the needs of countless homebuyers who are attracted to the prices, amenities, and location of our new home communities.
We take special pride in providing exceptional customer service and helping find the home that is perfect for you. Contact us now, and let us start you on your journey toward finding the perfect place to call home. You'll be glad you did!