Live the Life You've Always Dreamed Of
Summit at Liberty offers an array of world-class community amenities that encourage you to live your fullest life. Discover new passions and meet neighbors who become friends. The one-of-a-kind, 4.5-acre Club Liberty serves as the central hub of entertainment where you'll find incredible socializing opportunities as well as ways to stay active and learn new hobbies.
The fun doesn't end at Club Liberty; that's just the beginning! Throughout the community, you'll find scenic walking paths, sports courts, a fenced-in dog park, an outdoor exercise equipment area and so much more. Why wait? Start living the life you've always wanted today.
❱ VIEW AVAILABLE HOMES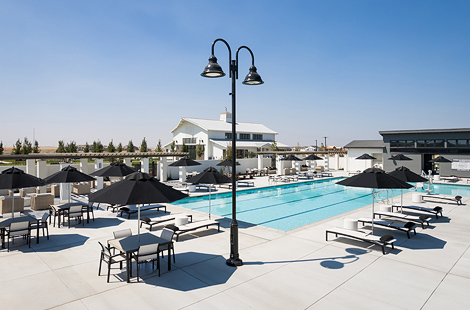 World-Class Amenities
---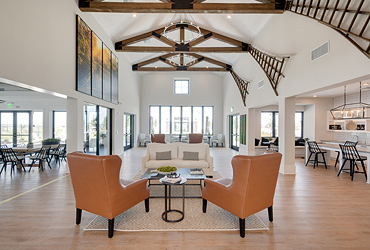 The Ranch House
The Ranch House at Summit at Liberty serves as the main gathering space for residents to socialize and participate in community activities. Attend club or business meetings, enjoy a glass of wine with friends in the Wine Room or just relax and enjoy the peaceful scenery from the covered patio and fire pit area.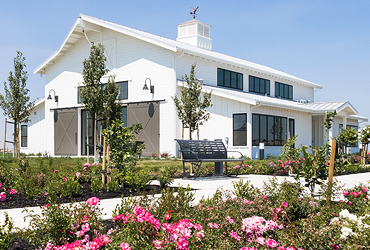 Events Barn
The Events Barn is a great space for hosting large events. It offers an art studio, craft room and business lounge, and is located next to the community garden. Attend a celebration in the event room, or find a new passion by attending a class in the Art Studio, making crafts in the Craft Room or discovering your green thumb at the garden!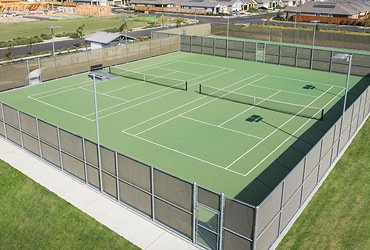 Racquet Center
Located just down the road from Club Liberty is the Racquet Center. This area offers several lighted tennis and pickleball courts for homeowners to enjoy. Whether you're a first or long time player, enjoy partaking in friendly competition and learning new skills with your neighbors at the Racquet Center at Summit at Liberty.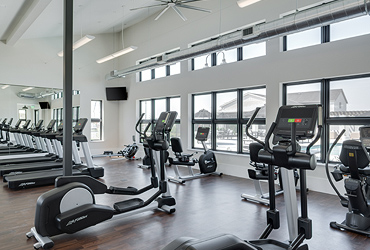 Fitness Studio
Staying active has never been easier! Enjoy an afternoon walk on the scenic paths throughout the community or get in a great workout at the Fitness Studio. Inside you will find several cardio bikes, elliptical machines and treadmills, as well as an area for weight lifting and stretching.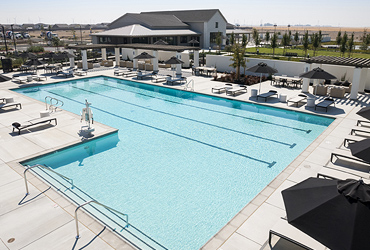 The Pool & Poolhouse
Cool off in the resort-style pool at Club Liberty. Gather with your neighbors and enjoy a day of relaxation at the pool. When you're ready to head home, shower off the sunscreen with one of the outdoor showers and change into your dry clothes inside the pool house!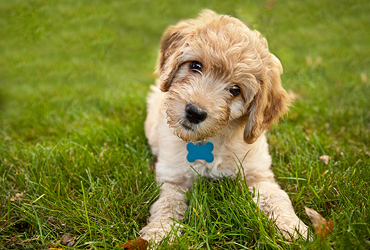 Bark Park
Summit at Liberty has no shortage of amenities for everyone to enjoy, and that includes your four-legged family members! Pet lovers will flock to the fenced-in dog park to let their furry friends run around and play safely!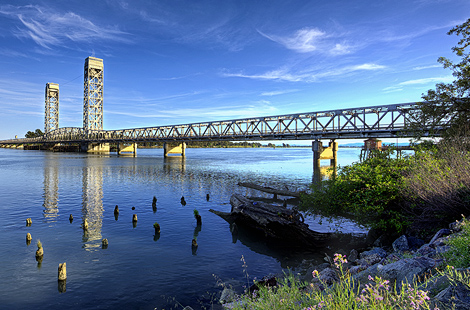 Summit at Liberty is located in the Sacramento River Delta, which offers a wide array of outdoor recreation opportunities. Enjoy a day of sailing, windsurfing, or fishing on the Sacramento River, or take advantage of the campsites, hiking trails and scenic picnic spots along the shore.
Explore the charming downtown of Rio Vista, which offers delightful shops, locally owned restaurants and farmer's markets. Several wineries, museums and more are also available to visit in the nearby areas of Sacramento, Napa and the Bay Area.
❱ VIEW AVAILABLE HOMES
Hours of Operation
Open 7 days a week
8:30 am - 7:00 pm